Melbourne Property Investment Advice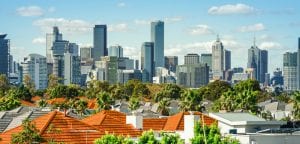 In the property market, it's often difficult to decipher what defines a good investment and the trade-off between an income-driven investment and one that is mainly capital growth. The fact of the matter is, property investment does not take the form of a "one size fits all" approach.
The best-returning properties will change depending on what stage of the business cycle the market is in, as well as the general sentiment of the wider economy. The team at My Rental has extensive experience in property investment on both business and personal levels; priding themselves on providing sound advice on the macro and micro elements involved in selecting the right property.
As a client of My Rental, our team will provide comprehensive property appraisal services and access to up to date property data, as well as analysing trends in local markets identifying growth areas and future opportunities.
Auction Day bidding services:
Melbourne is the auction capital of the world, with on average 1200 homes going under the hammer each weekend. The auction process can be frustrating at times, as it is very difficult to gauge the expected selling price and how competitive the auction will be.
Our Director, Ben Williams, is a Certified Auctioneer, a runner up in the 2011 Real Estate Institute of Victoria Auctioneering Competition, and has conducted over 400 auctions throughout his time in Real Estate. Ben has acquired a substantial skillset during his time in the industry that has allowed him to develop a number of unique bidding and post-auction negotiation strategies that have saved his clients thousands on auction day.
The service includes:
– A comprehensive analysis on likely selling price and competing properties in the market

– A client meeting in the week leading up to the auction to discuss bidding strategy and establishing budgets

– Auction day bidding/negotiation and oversight of contract signing where necessary
We understand that if you are unsuccessful at auction it can be quite a disheartening process, which is why we have come up with a pricing model that is fair and reasonable for all parties.
Bidding Service Fee:
$400 + GST – Upon successful purchase of a property
$100 + GST – If unsuccessful on Auction Day
If you would like to discuss your plans in more detail, we would love to hear from you!
Send an Enquiry