Who Should Use Our Services?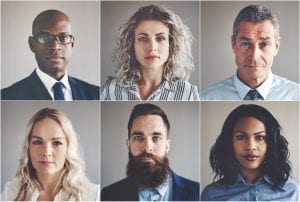 The team at My Rental have been in the business of property management and leasing for many years, and over that time have become veritable experts in figuring out exactly what kind of people need the type of service they provide. Our Melbourne property managers put simply are some of the most experienced and competent in the city, and if you're one of the following people, you definitely need to get in touch with us.
Landlords Who Need A Property Manager They Can Trust
Success in the property game means having a property management team you can trust. If your property manager doesn't always have your best interests at heart then it is time to look elsewhere. In Melbourne property managers aren't always of the highest quality, it's a hard fact but one that owners certainly need to be aware of. That's why it's even more important to find the right property manager among the many property management companies out there. My Rental is the best place to start!
Clients Who Are Sick Of Exorbitant Property Management Fees

Let's face it, property management fees can be incredibly high, but often the service that clients are getting from their property managers just doesn't match up with the fees that they get charged. When it comes to selecting their future property managers Melbourne, owners need to spend some time seeking out the property managers who provide a great level of service at an affordable price – My Rental is one of these.
Those Wanting More From Their Property Management Companies
When it comes to companies offering property management services, owners know that it's not always a great experience. While some companies, like My Rental, go out of their way to offer exceptional rental property management, other companies do the bare minimum to get paid and no more. It is these kinds of property management companies that give the industry and take away from those that focus on going that extra mile in the level of service and care they provide.
Anyone Looking For Industry Leading Melbourne Property Managers
My Rental has been in the rental property management industry for many years and there's a good reason for that. Among other property managers Melbourne owners know that My Rental offers the best rental property management at the most affordable prices without sacrificing any aspect of the service. So if you're looking for first class service at a far more affordable cost, My Rental is ready and waiting.
At the end of the day, we could think of hundreds of people who would benefit from the stellar service offered at My Rental, but the decision to choose us over another property management company comes down to the property owners themselves. If you're looking for the property manager that you can trust, that offer affordable, transparent fees and a dedication to the highest level of service, we encourage you to speak with My Rental. We're property managers with a difference, and we're ready to show that difference to clients who are ready for something more.