Fitzroy Property Management
Fitzroy is much more an experience than it is a suburb, with its bohemian influences causing a sensory assault on the lucky residents that happen to reside in this sought after area. My Rental has long represented this inner-City pocket, managing a portfolio of modern and classic-built homes that never seem to stay on the market long.
If you want your property to get the interest it deserves, with quality tenants and who can rely on leading tech and an inclusive service model, consider My Rental for your Fitzroy property management. The Melbourne market is has enjoyed sustainable growth, with Fitzroy steaming beyond the growth average, and demand never being higher despite the price hike of this neighborhood. Our Fitzroy property managers will look after your asset to ensure a contactless experience and a high rental yield. 
Cheaper Fitzroy Property Management Fees
My Rental has some of the lowest property management fees in all of Melbourne.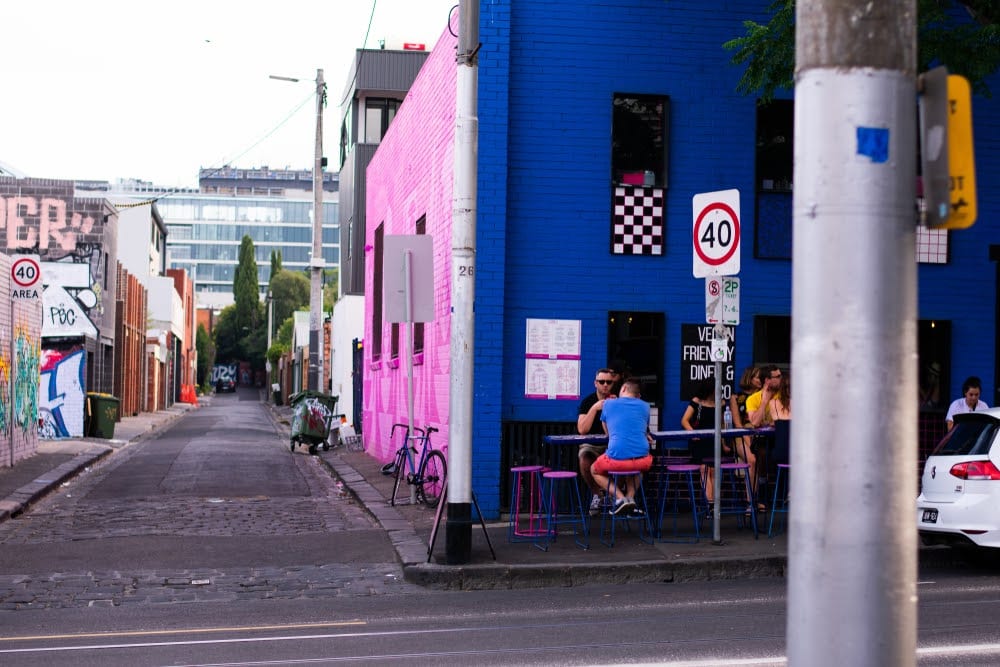 What to Expect From Your Fitzroy Property Management 
With the My Rental headquarters at the centre of Fitzroy, we not only understand this special market but are a part of it. In fact, our team have even started to extend to Brunswick property management, due to the success and word of mouth of our Fitzroy representation. It's never been easier for our Fitzroy property managers to visit your property and be available to your tenants if and when is required. 
Here's what you can expect from My Rental, the preferred Fitzroy property manager:
Marketing Campaigns Tailored To The Fitzroy Market
The vibrance of Fitzroy is unlike any other market, which is why you won't see a templated approach to our Fitzroy property management style. We're known for the quality of professional photography investment, and we want to showcase the highlights of your home to attract the right tenant. These photos, and a comprehensive and compelling property description, will be on our website as well as other prominent property portals for more exposure.
Lease Negotiation and Preparation
Once our Fitzroy property managers have found a suitable selection of candidates for your Fitzroy property, My Rental will conduct a rigorous screening against the National Tenancy Database to find the tenant to begin lease negotiations. Having met with you to understand your needs, our Fitzroy property managers will come to an agreement that serves your best interest. All paperwork, including the Residential Tenancy Bond Authority, will be completed by our managers.
Experienced, Local Representation
Our experienced selection criteria will usually result in a seamless tenancy, but on the occasion, an issue does arise, our My Rental Fitzroy property managers will be there taking a responsive approach on your behalf. Our property managers are experienced in facilitating constructive mediations and disputes, which includes our property managers representing you at VCAT if the dispute escalates. Don't be unprepared for an undesirable circumstance, and rely on our local Fitzroy team be able to manage any issue you.
Payments and Accounting
For many of our clients, their investment property is a critical income stream, and this is a responsibility we do not take lightly. My Rental has purposefully designed the Landlord App which affords you the ease of accessing rental income and statements with just a few keystrokes. This App, and our experienced Fitzroy property managers, will give you total transparency so that your investment can continue to provide a revenue stream, without you having to spend the time chasing rent or statements.
Fitzroy Property Maintenance
The Landlord App has also been designed to manage any maintenance requests put forward by your tenants. With a deep understanding of your needs and a thorough history of your property in question, our Fitzroy property managers are best placed to take on maintenance projects. We have a number of reliable tradespeople in our Landlord app, ready for you to approve quotes and commence maintenance as needed. All without sending an email, placing a call or leaving your home.
Available 24 hours, 7 days a week
Morning, noon or night, our My Rental property managers will be able to cater to your tenants domestic needs, as well as your own. Reach our Fitzroy team by phone, email or through the Landlord App and get the answer or action you require. We are a local team, and who are invested in your home and the potential we believe it can unlock, so get in touch today.