The era of decreased rental rates is well and truly coming to a close, as rental properties in Melbourne return to pre-COVID prices. Although landlords may be feeling some relief, our property managers here at Hedley Rental understand that it can be a different story with rental increases for tenants. After all, it's natural to have adapted to rental increases and the amended budgets that you were able to create for yourself during the pandemic.F
Thankfully, there are measures in place to protect tenants from having to jump right back into paying pre-COVID prices without any time to prepare. Although these rental price increases will impact virtually all Melbourne rental properties, they are set to roll in at the end of your lease agreement, meaning that you have a set date to prepare for.
Property managers must also provide tenants with at least 60 days' notice for a rental price increase, so tenants can rest assured that they will have plenty of time to amend their budgets accordingly.
But how can tenants use this time and this information to their advantage when preparing for post-COVID rental price increases? Our stellar property management team is here to provide both tenants and landlords with everything they'll need to know to prepare for rental increases and what lease renewals can do for you. 
Be proactive about organising your lease renewal
Although rental increases are on the horizon, Melbourne's rental market is currently in a state of flux, with property listings being scarce in supply when compared to the number of prospective tenants. There is a surge in demand for rental properties that the market simply cannot keep up with, meaning that tenants may find it difficult to secure themselves another lease agreement or lease renewal once their current agreement expires.
The surging demand for rental properties has led to Melbourne's rental vacancy rate dropping to 1.5%, the lowest point it has reached since February 2020. The continuing demand for rental properties prompts market experts to assert that Melbourne's vacancy rate could continue dropping and go as low as 1.1%, the city's record low that was last witnessed in 2018.
As a result, rental properties that are currently on the market have amended their rental rates accordingly, hiking up prices to make the most of this unique market landscape that is extremely favourable to landlords. For this reason, it's in a tenant's best interests to seek a lease renewal for their current rental property rather than consider moving elsewhere.
Considering, you will experience a rental increase, they may still be reasonable in comparison to rental properties that are currently on the market, especially with a lease renewal to ease the growth of pressure.
As for landlords, this is a highly advantageous time to introduce any properties to Melbourne's rental market. If you're a landlord or are considering preparing your property for the rental market, then we encourage you to inquire about our leasing services here at Hedley Rental.
Ensure your rental increases have been calculated correctly
Speaking of rental increases being reasonable for existing tenants, property managers have to follow strict guidelines as outlined in the Residential Tenancies Act of 1997 when organising rent increases, meaning that you should only expect your rent to increase to a certain point.
Property managers generally increase rental rates by a fixed percentage increase or fixed dollar amount that typically does not exceed 5% above the CPI (consumer price index) for that period, or 10% without considering CPI. 
This means that if you haven't already been notified as to what your rental increase will be, you can expect it to rise by anywhere between $10 to around $20 a week, depending on what your current rental rate happens to be.
For example, a property with a rental return of $1500 per month should experience a rental price increase of around $1650 at the absolute maximum, although most landlords will be more than happy for the increase to be substantially lower than this. 
If your increase is any higher than this, it's well worth inquiring how this rental price increase was calculated and running that calculation yourself to ensure that your increase is reasonable. If you feel that your rental price increase is unreasonable, then we encourage you to communicate this concern with your property manager or, if needed, escalate the issue by filing a dispute with VCAT.
Landlords who are curious about what a reasonable rental increase may be for their rental property are urged to get in touch with their property management team. For prospective landlords, we encourage you to place an enquiry with our team here at Hedley Rental to secure a free rental appraisal for your rental property.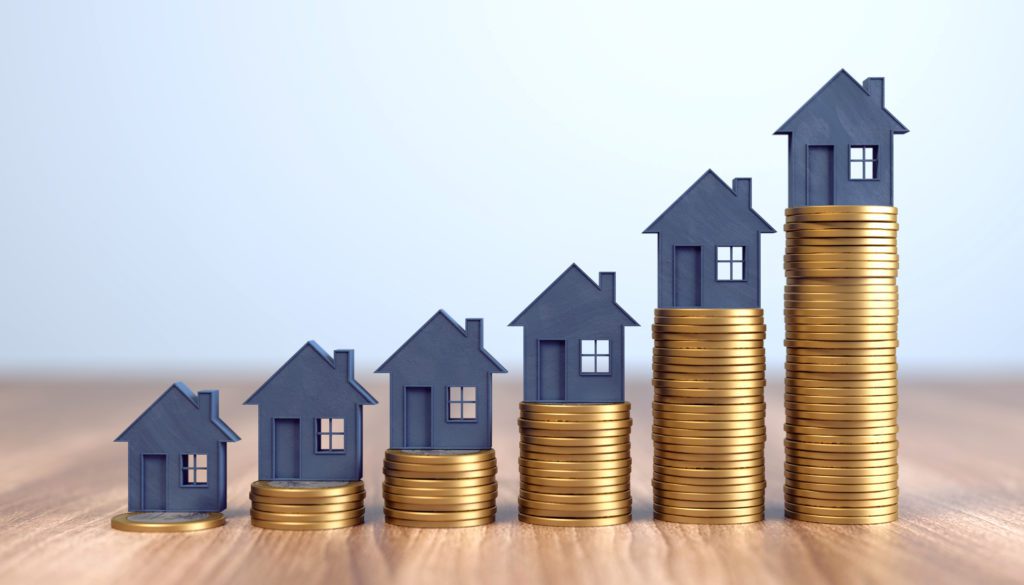 Check that you're eligible to receive Rent Assistance
Of course, if you have gone through your budget and do foresee yourself requiring additional support as a renter, then it's well worth looking into Services Australia's Rent Assistance support payments to check if you're eligible. The Rent Assistance scheme was designed to ensure that all Australians maintain the right to secure housing. The scheme supports Australian families, students, pensioners, and other vulnerable people who may require financial aid.
It's important to note that the Rent Assistance scheme has also been designed as a complement to Services Australia's other welfare schemes. This means that tenants won't be able to place an isolated application to receive Rent Assistance, and must instead apply to receive support within Services Australia's primary schemes. Eligibility for these schemes will also support your eligibility to receive Rent Assistance. 
How can property managers support tenants through rental increases?
Finally, it's important to note that tenants are by no means experiencing these Melbourne rental increases alone. Your property managers have likely been preparing for this eventual rental increase throughout 2022 themselves.
Property managers can support tenants through this period of Melbourne rental price increases by maintaining open lines of communication with their tenants, and ensuring that any potential concerns surrounding price increases are addressed promptly.
Our property managers here at Hedley Rental pride themselves on their ability to provide stellar service for both our landlords and tenants. If you'd like to know more about our property management capabilities and the other services we offer, simply get in touch with one of our friendly property management professionals today.